About Our Site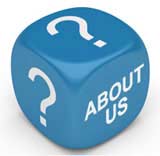 BreastAdvice was formed to offer a unique reference point on advice on breast shape, surgery, breast pain and more.
BreastAdvice was formed to offer a unique reference point on all aspects of breast care and breast health, including advice on breast shape, surgery, breast pain and more.
A woman's breasts do much more than produce milk when she has had a child. Breasts are a visible and obvious sign of femininity and are important in determining a woman's self esteem and self-image.
The features and articles have an accessible and approachable style and describe common breast problems that can cause a great deal of distress and worry. The site explains why breast screening sessions and mammograms are so important in middle aged women, how pre-menstrual tension can affect breasts, what can cause breast discharge and what to do if you find a lump in your breast.
Breast cancer is a major worry for many women, but recent advances in the treatments available have greatly extended the survival rates. Around 80% of all women diagnosed with breast cancer in the UK today can expect to live at least five years; over 50% will live for 20 years. Breast cancer is no longer the death sentence that it once was. BreastAdvice explains how breast cancer arises, how it is diagnosed and treated and looks at how best to support someone you know who is battling breast cancer.
Many women today are taking the option of cosmetic breast surgery and our experts look at the procedures involved in both breast enlargement surgery and breast reduction operations. Learning more about what happens and some of the limitations of each type of surgery can keep you better informed and help you decide whether cosmetic surgery is right for you.
Our concern was that there was no single UK resource for interesting features and practical advice on this subject.
Our features and articles are written by experts - who have experience, or a particular interest in this area.
Our Background
BreastAdvice was founded by John Rowlinson, the founder of PtS.
John, through PtS, is involved in a number of ventures including software and property companies. A percentage of revenue from these activities goes towards funding BreastAdvice and a number of similar sites.
Our focus is simply on having experts create the highest quality information possible that is widely read.

Related Articles in the 'Site Information' Category...