What Breast Enlargements Alternatives Are There?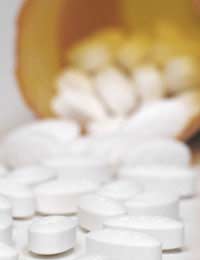 Q.
I'm 19 years old and my left breast is noticably larger than the right one, this is something I am very self counscious about. I've been to see a doctor but she said that the only solution is to consider surgery. This is something I really don't want to think about.
I was hoping to be offered an alternate solution to help my left breast increase in size, even if it's just slightly. Is there anything other than surgery that could help this, for instance, a natural breast enhancer kit etc?
(Miss Molly Brotherton, 31 December 2008)

A.
While breast augmentation surgery is a commonly accepted, and safe, method of increasing breast size - there are other potential alternatives for women who are not interested in a surgical solution.
"Natural" breast augmentation pills and creams are available over the counter, though there is little consensus in the medical world that these options actually do increase breast size or are healthy for those who use them. Many of these pills and creams contain herbs that include phytoestrogens, that is they act like the hormone estrogen which contributes to breast growth.
However, at the moment there are no studies to show that such phytoestrogens will unquestionably increase the size of a woman's breasts. What is more, taking pills or creams containing herbal phytoestrogens could lead to an increased risk of breast or gynaecological cancers, or could create a serious interaction with a drug that you are already taking. Also, pills will not be an option in your case as you are only looking to increase the size of one breast and there is no way to confine a pill's effect to this one area.
Building the pectoral muscle that sits underneath the smaller breast might also be an option. While this means that you may actually work towards uneven strength and muscle mass for the muscles of your chest, building a bigger muscle under a smaller breast may help to make that breast sit more evenly with the bigger breast.
Researching pectoral or "pec" exercises that you could undertake, or discussing your goal with a personal trainer or fitness instructor, could help you achieve more a symmetrical shape for your chest.
Finally, purchasing bra inserts or "chicken fillets" is a fast, effective way of evening out your shape immediately. While wearing an insert will not help your breast to grow, nor will it help you feel more confident when you are braless, it will provide instant relief to make you feel more confident while you investigate your other options for breast augmentation. Discussing your needs with an experienced lingerie saleswoman should help you narrow down your best options for bra inserts. Or, if you find that you prefer to make your purchase anonymously, searching the Internet should yield some results.
You might also like...