I Had Breast Cancer 10 Years Ago: A Case Study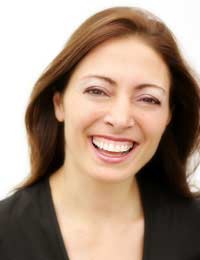 Ten years ago, as Annie prepared to go into hospital for the removal of a lump from her left breast she felt terrified. "I thought this was the end of my life and that there was no hope, even though that was not the message I was getting from the medical team treating me," she says.
Annie had noticed that the skin on her breast puckered up slightly, making the skin look a bit like the texture of orange peel. She could feel no obvious lump but was concerned enough to make an appointment straight away. "I was in nursing in my early twenties and I knew my own body. I thought this had better be checked out," she remembers.
Breast Screening and a Biopsy
Annie's doctor also took the information seriously and arranged for her to have fast track breast screening. The mammogram showed the hint of a small tumour and a follow up biopsy revealed that some cancer cells were present. "They knew that the cancer was at a very early stage, so a lumpectomy seemed the most sensible option. I was adamant, however, that I wanted to take no chances and told them I preferred a full mastectomy. When I saw the surgeon, he agreed," says Annie.
Mastectomy
After the operation, Annie recalls being very sore and sick and wishing she had opted for the lesser surgery instead. "I don't think I was prepared for the emotional impact of the loss of my breast either, although I did not intend to go through surgery again to have breast reconstruction. I just learned to live with it in the end," she says. In her mid-sixties, Annie has a positive outlook on life and wears bright, fashionable clothes and a short, elfish hairstyle with ultra modern designer glasses. "I try not to look like a grandmother, even though I am one six times over," she laughs.
Radiotherapy Follows
As a precaution, the operation to remove Annie's breast was followed up a few weeks later by a course of radiotherapy. "This was relatively painless and I coped with it quite well – the main side effect was that it made me want to sleep all the time. In fact, I have never had trouble sleeping since," she chuckles. Because Annie's breast cancer was very advanced at the time of diagnosis the medical team decided that a course of chemotherapy would not be necessary but they did advise Annie to start taking Tamoxifen, the hormonal modulator that reduces the amount of oestrogen in the body. "I took Tamoxifen for five years – that made me feel sort of tired as well, but I started doing yoga and relaxing more. My whole pace of life changed after I had breast cancer," she says.
Life After Breast Cancer
As soon as Annie finished her Tamoxifen treatment, she began to realise that there was no sign of the cancer coming back. "I was then having a mammogram every year and regular breast examinations – once cancer has been found in one breast it is more likely that it will be found in the other. But everything was clear," she says.
Feeling stronger and more positive Annie has spent the last five years really enjoying life. "Before something like cancer happens to you, it is easy to get distracted by the mundane things in life. I haven't done any housework in five years and I don't care! I would rather go out and have fun," she says.
As well as enjoying time with friends, Annie also took a part time job as a book rep for a children's publishing company last year and worked again for the first time in 9 years. "I had a great time and it gave me some extra money for a trip I had always wanted to make. In September last year I spent four weeks in India. I often think that breast cancer could be the best thing that could have happened to me in middle age. I will certainly never take life for granted; every minute is precious and needs to be made important," she concludes.
You might also like...