I Had Tamoxifen Treatment for Five Years: A Case Study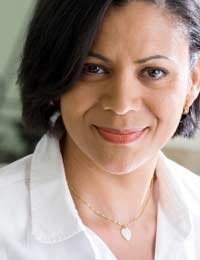 Maggie looks fresh faced and healthy as she has only just come in from a 3 mile walk with her Jack Russell Terrier. "Bob and the walks have helped me keep my weight under control during the time I have taken Tamoxifen," she explains.
Maggie was treated for early stage breast cancer 6 years ago after finding a small lump in her breast. She was only 38 but the cancer was caught early and removed successfully by a lumpectomy. "I then had six weeks of radiation therapy and my doctor recommended Tamoxifen. I thought long and hard about it but decided that the benefits of this drug outweighed the risks and the side effects, so I signed up for 5 years of pill-popping," she laughs.
About one million women worldwide take Tamoxifen, which cuts down the amount of oestrogen in the body, starving oestrogen dependent cancer cells of their favourite growth factor. Even as far back as 1998, large trial results, taking in analysis of studies of nearly 40 000 women concluded that taking Tamoxifen can reduce the risk of breast cancer coming back by between 26 and 42 per cent. It also reduces the chance of breast cancer developing in the other breast by 50 per cent, so its benefits are well established.
Troublesome Side Effects
Maggie was prepared that there would be side effects of the therapy. "Tamoxifen basically induces an artificial menopause, which is temporary. It is quite a sobering thought that I went through the menopause 5 years ago, but now, at the age of 42 my periods have begun again and I will have to go through a natural menopause in a few years," says Maggie. The reduction in oestrogen in her blood caused Maggie to show all the typical menopausal symptoms. She had mood swings, hot flushes, she put on nearly two stone in weight, she went completely off sex and had trouble sleeping.
"I was tired all the time. Some nights I would wake up at 3am and not be able to get back to sleep. Other nights, I would be asleep but feeling cold because the bedclothes were drenched with sweat would wake me up anyway. It caused a lot of difficulty between me and my partner of four years and we split up," she says. But after 18 months, Maggie began to gain a bit more control of her body again. "I started walking with Bob and managed to lose a stone by doing more exercise and refusing to overeat. I started taking vitamin E and doing yoga and relaxation and I did feel much better," she says.
Reconciliation
Maggie kept in touch with former partner Alan and they resolved their differences and restarted their relationship 3 years ago. "We got married last year, so it did all work out," she says.
Although Maggie's mood swings could be serious, they became less frequent and she is now glad that she persevered with the Tamoxifen therapy. "I kept telling myself that although the mood swings, night sweats and hot flushes felt bad, at least I was alive to feel them. Every time I took one of the pills I imagined that I was buying another day of fulfilling life. That's how I coped really," she says.
Life After Tamoxifen
Maggie finished her five year therapy exactly one year ago today. "I feel fantastic now - no more menopausal symptoms, at least for a while and I have returned to the weight I was six years ago. I have so much more energy and so much to live for now with a new husband. Life is great," she says.
You might also like...