How and When to do Self Examination on Your Breasts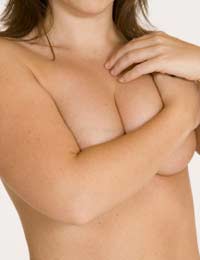 Breast self exams are an important part of detecting any changes in your breasts at a very early stage. Many breast changes are minimal or benign, but some changes can indicate more serious problems including breast cancer. By investigating your breasts regularly, you can get to know how your breasts usually look and feel and more easily recognise any changes that may occur.
How to Do A Breast Self Exam
Breast self exams are not fun activities, but they are not painful or overly complex either. To begin with, simply look at your breasts in the mirror. Start with your hands on your hips and look for anything that seems to be an unusual size, colour or shape and note if overall the breasts look swollen. Also look for skin that seems to be dimpled or puckered and note if the nipples have changed positions. Next, raise your arms above your head and make the same observations, then gently squeeze each nipple to see if any discharge is released. When you are confident that you have seen all that you can, lay down, put one arm behind your head and use the opposite hand to touch that breast. Using the pads of two fingers, sweep over all of the breast first touching slightly and then more deeply. When you have completed this, sit or stand up and do the same thing over again.
When to Do A Breast Self Exam
Breast self exams should be performed once per month, and many women find that it is easiest to perform the exam in the week following their menstrual period when their breasts are not as tender as at other times. For the standing portion, many women find that carrying out the exam in the shower is easier when they have the aid of soap and water to help their fingers move. Women who are particularly nervous about conducting a breast self exam should let their doctor know about their apprehension and seek advice about performing their own exams. Some women also find it helpful to keep notes or a small journal about their findings.
Getting Help After A Breast Self Exam
Women should track the results of their breast self exams and report changes that last longer than one month to their doctor. Prior to one month the changes may be due to changes in the menstrual cycle. Women who are uncertain of their results should ask their doctor to perform a clinical breast exam. During this time, discussing how best to perform a self exam would probably be advantageous.
Performing breast self exams is not usually an enjoyable activity for women, but they need not be a major concern either. Once per month women should remember to look at and feel their breasts in a consistent manner, and note any changes that they determine. If these changes are still evident the next month, women should report them to their doctors. With such careful monitoring, any changes in the breasts will be caught early and should the need arise treatment for breast cancer or any other condition can begin early as well.
You might also like...