Breast Reduction and Breast Health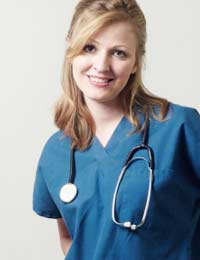 Breast reduction, a type of cosmetic surgery in which fat, glandular tissue and excess skin are removed from a breast in order to decrease the breast size, should have very little effect on overall breast health. Also called reduction mammoplasty, this surgery will often require a mammogram before a surgeon will give it the go ahead so that (s)he can be confident that there is no cancer or other breast health issues to be dealt with. After surgery, women should proceed with breast health care as normal.
Reduction Mammoplasty and Mammograms
Reduction mammoplasty requires either the excision or liposuction of certain tissues of the breast. This will necessarily mean that the remaining structure of the breast will be different. For this reason, women should always inform radiographers if they have had a breast reduction so that radiographers know what to expect when viewing their x-rays. Women who have already had mammograms and then have a breast reduction will certainly need to make this clear so that differences in x-rays are understood immediately.
Breast Reduction and Breast Self Exam
Women who have had a breast reduction should still carry out a breast self exam every month. Discussing any changes to breast self exams with the breast reduction surgeon is important. If no adaptations are needed, then women can proceed as normal. To carry out a breast self exam, women must be sure to look at and feel their breasts for any changes. Women should start with their hands on their hips and look for anything that seems to be an unusual size, colour or shape and note if overall the breasts look swollen.
Women should also look for skin that seems to be dimpled or puckered. In the months immediately following breast reduction there may be swelling or bruising, so differentiating between what is a result of surgery and what is natural is important. It should also be noted that nipple repositioning and areola resizing may be part of a breast reduction. Next, women should raise their arms above their heads and make the same observations. Squeezing each nipple to see if any discharge is released is also important. Some women experience loss of sensation or nipple numbness following breast reduction, so lack of sensation during this is not necessarily a warning sign of ill breast health. Finally, women should lay down and use the pads of two fingers to palpitate all of the breast, first touching slightly and then more deeply. Standing up and repeating these palpitations, such as in the shower with the aid of soap and water, completes this exam. Many women find that the week following their period is the best time to carry out these exams as their breasts are less tender than at any other time in their cycle.
Undergoing cosmetic surgery in order to reduce breast size should not negatively affect breast health. While there are possible risks and complications to this type of surgery, breast reductions are not known to contribute to breast cancer or other breast diseases.
You might also like...