Deciding on a Breast Reduction Surgeon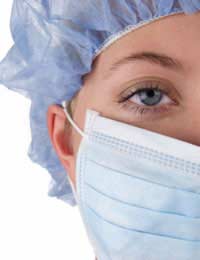 Before any cosmetic surgery a woman should feel confident in her surgeon, and breast reduction surgery is no different. In order to make sure that she has competent care, a woman seeking reduction mammoplasty should research surgeons who are qualified, experienced with the procedure and members of professional organisations. By investigating these three factors, a woman can get the best all around picture of a surgeon and decide if (s)he would be right for the woman's surgery.
Cosmetic Surgery Qualifications
Checking on a cosmetic surgeon's qualifications can be carried out in a few different ways. To begin with, women can look at the certificates hanging in a surgeon's office. Next, women can decode the professional abbreviations following a surgeon's name. MBBS and MBChB both stand for Bachelor of Medicine/Bachelor of Surgery. Surgical qualifications include FRCS, FRCS(Ed), FRCS(Glas) and FRCSI. These letters all stand for Fellow of the Royal College of Surgeons then Edinburgh, Glasgow and Ireland. A specialist qualification that also might be denoted is the Specialist Fellow of the Royal College of Surgeons in England who has passed examinations specific to plastic surgery. This qualification is often abbreviated as FRCSPlast. It should be remembered, however, that surgeons who qualified in other countries will not have these exact qualifications, so all surgeons can be further investigated by contacting the General Medical Council (GMC) where all doctors must be registered. Those who advertise themselves as plastic surgeons must be a member of the GMC Specialist Register of plastic surgery.
Experience with Reduction Mammoplasty
Even if a surgeon is professionally qualified it does not necessarily mean that (s)he has experience with specific types of cosmetic surgery such as breast reduction. And even if a surgeon has experience with breast reduction it does not necessarily mean that (s)he has recent experience with the procedure. To this end, a woman should feel free to ask a surgeon questions about breast health, the steps of a breast reduction procedure, how best to prepare and what to expect in recovery. These questions will help better understand a surgeon's technical knowledge. A woman should also ask about a surgeon's recent experience, such as how many breast reductions have been performed in the last few years, how many were successful and how many involved complications.
Membership in Professional Organisations
Cosmetic surgery is a swiftly changing world, so membership in professional organisations is a good way for surgeons to stay abreast of developments in their field. If a surgeon does not belong to any professional organisations then this could be a warning sign. Otherwise, common organisations for cosmetic surgeons to belong to include the British Association of Plastic Surgeons, British Association of Aesthetic Plastic Surgeons, British Association of Plastic, Reconstructive and Aesthetic Surgeons and the British Association of Cosmetic Surgeons. A surgeon may belong to one or more than one of these organisations. However, membership in professional organisations does not necessarily reflect a surgeon's qualifications, so checking on all aspects of a surgeon's training and experience still remains important.
Deciding on a breast reduction surgeon can be difficult for women. By investigating all aspects of a surgeon, from his or her surgical qualifications to experience with the procedure to professional memberships, women can feel more confident that they have the most information possible to make a good decision.
You might also like...