Risks and Side Effects of Surgical Breast Reduction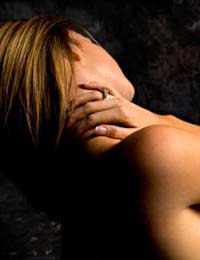 Breast reduction surgery, also known as reduction mammoplasty, does have certain risks and side-effects associated with it. Excessive bleeding, infection, scarring, nipple numbness, tissue death, nerve damage and asymmetry of the breasts are all potential complications of breast reduction surgery. An experienced reduction mammoplasty surgeon will be able to discuss all potential risks and side-effects of this surgery, and answer any questions that a woman may have.
Excessive Bleeding
A risk of any surgery is the possibility of excessive bleeding. However, if a pre-operative blood test is performed and all medications are disclosed before surgery then warning signs that this could occur could be caught. However, there is no guarantee that there will be any warning signs, so it should be remembered that this can always remain a potential risk.
Infection
All surgeries carry the risk of potential infection because there is always the possibility that bacteria can enter the body while it is open or the wound during recovery. Breast reduction is no different. However, infection can usually be controlled with antibiotic treatments, so women who notice general signs of infection (fever, chills, redness around the wound, etc.) should alert their doctors immediately.
Scarring
Breast reduction surgery will almost definitely leave women with scars. Generally these scars will fade and smooth out after a few months, but there is also the chance that they could become darker or more lumpy. A heavy scar is known as keloid. The size and shape of the scar will depend upon the incision made during the reduction mammoplasty.
Nipple Numbness
Nipple numbness, or the loss of sensation in the nipples or even the entire breast, is another potential complication of surgical breast reduction. There is no way of knowing if this will occur prior to the cosmetic surgery, so women will need to explore their ability to feel different sensations after recovering from the procedure.
Tissue Death
Depending on which tissues are removed during breast reduction surgery, in rare instances the blood supply to the skin or other tissues can be cut off. When this happens, the tissues die. This situation is known as necrosis. Necrosis often affects the fatty tissues and can spread and cause gangrene. Necrosis must be treated immediately to keep this from happening.
Nerve Damage
Just as blood supply can be disrupted during reduction mammoplasty, so too can nerves be damaged depending on which tissues are removed or manipulated during the surgery. Whether or not nerve damage has occurred can only be discovered after the surgery is complete, it can not generally be predicted before surgery.
Asymmetry of the Breasts
Although surgeons can be careful to make each breast of the same volume and height during a reduction mammoplasty, asymmetry of the breasts may still occur. This means that the breasts may not end up the exact same size or shape. This may be due to poor surgical work or to the way a woman's body heals. If women are truly unhappy with the results of breast reduction they should consult their surgeon or a second surgeon for more information.
You might also like...