What Is a Lumpectomy?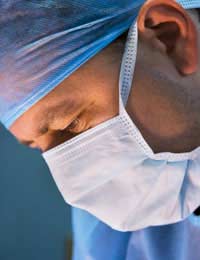 A lumpectomy is a specific type of surgical procedure used to treat breast cancer. Below are some basic answers to frequently asked questions about lumpectomies.
What Is A Lumpectomy?
A lumpectomy is a type of surgery in which a part of the breast is removed and has become one of, if not the most, common form of breast cancer surgery today. This leads lumpectomies to sometimes be called a partial mastectomy. Because they do not remove the whole breast, lumpectomies may also be described as a type of breast conserving surgery. During a lumpectomy, only the tumour (breast lump) and a bit of surrounding tissue is removed. These tissues are then examined under a microscope. If cancer is found to extend beyond the tissues that were removed, then further surgery may be required and/or radiotherapy will be recommended to kill the cells.
Are There Different Types of Lumpectomies?
For the most part there is considered only to be one type of lumpectomy. The main differences between lumpectomies is usually where the incision is made, how much tissue is removed and if lymph nodes are removed or not.
When Are Lumpectomies Recommended?
Lumpectomies are considered conservative breast cancer surgeries, so they are often recommended when breast cancer has not spread beyond a well-defined area. As with most breast cancer treatments, lumpectomies depend upon the location, size and type of tumour that is present in the breast as well as the size of a woman's breast, her lifestyle and personal preference. Generally women in the early stages of breast cancer are most likely to be able to consider a lumpectomy. However, if women are unable to have radiotherapy following the surgery, such as because they are pregnant, then a lumpectomy may not be recommended.
How Are Lumpectomies Carried Out?
Lumpectomies are usually carried out either under general anaesthesia. These surgeries often take between one and three hours, and consist of an incision made above the targeted tissues so that they can be removed with minimal involvement of the other breast skin. A second incision may be made near the armpit if lymph node tissues are also going to be tested or removed.
How Should A Woman Prepare for a Lumpectomy?
Before a lumpectomy a woman's doctors will give her information on how to best prepare for the surgery. This may include fasting for between 8 and 12 hours before surgery and/or having mammograms, blood or urine tests carried out. Doctors will also likely discuss what will happen during the procedure and how the woman will feel following the procedure. Women may also want to discuss their emotions with other women who have undergone the procedure or with a breast care nurse.
What Should A Woman Expect After a Lumpectomy?
Women may go home as early as just a few hours after a lumpectomy is carried out or they may stay in hospital for a few days. When women are released from hospital they are usually given specific home care instructions designed to alleviate any discomfort and keep the wound from becoming infected. Women should expect to avoid strenuous activity for a little while, though healing time will depend specifically upon how much of the breast and/or lymph nodes were removed.
Where Can I Learn More About Lumpectomies?
Women interested in learning more about lumpectomies should talk to their GP, a breast clinic or their medical team if they have been diagnosed with breast cancer. Women imminently facing a lumpectomy may be able to talk to their breast care nurse and/or surgeon as well.
You might also like...