NHS Breast Screening Programme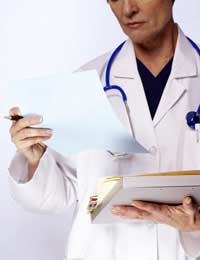 The NHS Breast Screening Programme the first of its kind not just in Europe, but in the world. It was set up in 1988 as a means of providing population breast screening in the UK. This was the recommendation of a working group that published the Breast Cancer Screening Report in 1986, sometimes also known as The Forrest Report. By the mid-1990s the programme had achieved national coverage in the area of breast screening.
Breast Screening By the NHS
Today the NHS Breast Screening Programme offers free breast screening to women between the ages of 50 and 70. It does this every three years and is cyclical, so women registered with GPs are invited depending upon where their GP is in the cycle. This means that not every woman is called for screening at exactly the age of 50, but will be called by the age of 53. Approximately 1.5 million women are screened by the NHS each year and approximately 1,400 lives are saved by the programme every year in England.
Breast Screening and Mammograms
The breast screening provided by the NHS is in the form of mammograms. Mammograms are x-rays of the breast, usually one x-ray taken from the top of the breast and one x-ray taken from the side. These mammograms can be carried in specialised screening units which can be located in hospital, mobile units or even in locations convenient to the majority of the population such as a local shopping centre. Women who have implants or other concerns about their breasts should discuss this with their radiographers before their mammograms are completed so that any necessary adjustments can be made to get the best x-ray possible.
Breast Cancer Diagnosis
If a mammogram reveals something unusual in a breast, further investigation will be carried out before breast cancer can be diagnosed. Aspiration (sucking liquid out of a mass via a needle) and biopsy (extracting a sample of the tissue of the mass) are both common ways to carry out further investigation. If, after cells from these tests are viewed under a microscope and cancer cells are present, then breast cancer can be diagnosed.
Breast Cancer Treatment
There are several different types of breast cancer, and breast cancer is also categorised into grades and stages to determine its level of advancement. The treatment used to fight breast cancer will depend upon the type, grade and stage as well as a woman's personal history and preferences. Generally surgery, chemotherapy, radiotherapy and/or hormone therapy are common choices in the treatment of breast cancer.
The NHS Breast Screening Programme extends its services to women between the ages of 50 and 70 on a three year cycle. Women must be registered with a GP in order to be called for screening, and these mammograms can help women identify breast cancer in its early stages and thus give them the best chance of survival. Women with questions about breast cancer or interested in learning more about the NHS Breast Screening Programme should speak to their GP.
You might also like...