Possible Side Effects and Risks of a Breast Enlargement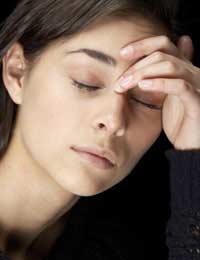 Though surgical breast enlargement, also known as breast augmentation, is a common form of cosmetic surgery around the world, this does not mean that it is without risks or potential side effects. Capsular contracture, implant displacement, implant deflation, rippling and nipple numbness are all possible complications of surgical breast augmentation. Though these risks and side effects will not necessarily occur to every woman who undergoes a breast augmentation, every woman should be aware that they could be possible and should endeavour to find out as much as they can about the risks of their surgery before they make the decision to a surgical breast enlargement.
Capsular Contracture
Capsular contracture is a technical term that describes scarring around a implant. When this scar tissue builds up it can make the breast feel firm, look abnormal and/or feel painful or sore. If capsular contracture becomes too severe it may mean that the affected implants must be removed and replaced, though there remains the risk that capsular contracture will affect the new implant. Silicone implants are more likely to be affected by this side effect than saline implants.
Implant Displacement
Whether implants are saline or silicone, they run the risk of moving out of place. It is not common, but implants can be displaced and move left or right and/or up or down. Sometimes this movement is so small that a woman doesn't even realise it, but larger displacement can result in breasts that look abnormal. As a general rule, larger implants are at a higher risk of displacement than smaller implants.
Implant Deflation
Implants can deflate due to tiny rips that cause the fluid inside to leak out. This is particular to saline implants, especially those that are under-filled and can fold over themselves when the body moves. While saline leaks are not harmful because the salt water is naturally absorbed and expelled from the body, if the implant deflates significantly it will need to be replaced. Deflation usually occurs quickly, often causing breasts to reduce in size rapidly over the course of just a few days.
Rippling
If the liquid inside an implant, particularly saline implants, moves around it may cause wrinkling of the breast skin known as rippling. Rippling is more common with implants that are under-filled and placed over the chest muscle. If rippling is present, it should be reported to a doctor.
Nipple Numbness
Though permanent nipple numbness is not common following breast enlargement surgery, it can occur. This means that after implants are inserted the nipples will no longer feel sensations and will instead be numb. There is no way to determine who will be affected by nipple numbness prior to surgery.
The majority of the possible side effects and risks of breast augmentation are not life-threatening, however they may cause breasts to look and/or feel far from normal. Generally these problems can be corrected, though they may require further surgery and replacement implants. Women should discuss all possible risks and complications with their surgeons before firmly deciding to have a breast augmentation.
You might also like...