What Is Breast Cancer?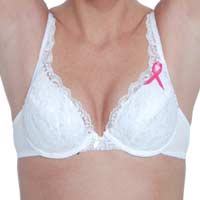 Breast cancer is a frightening reality for all women and with good reason. Not only can breast cancer be terminal, but it is the most common cancer in the United Kingdom where it affects more than 44,000 women and close to 300 men per year. Worldwide, breast cancer is the second most common cancer diagnosed. Yet for as common as this type of cancer is, most people do not understand the basics of breast cancer unless they or someone they care about has been diagnosed with it. Breast cancer, preventing breast cancer, detecting breast cancer and beating breast cancer are all topics that can shed light on the subject.
Breast Cancer
Breast cancer is cancer of the breast. It begins when cancerous cells are produced from the cells of the breast and invade breast tissue in the form of cells that come together to create a tumour. Breast cancer may spread beyond the breast to other areas of the body as well. Sometimes such sites are referred to as secondary breast cancer. When breast cancer travels to other areas of the body via the circulatory or lymphatic systems it is said to have metastasised. If breast cancer is found in the lymph nodes, there is a higher chance that it has escaped into other areas of the body as well.
Preventing Breast Cancer
Though there is no guarantee that lifestyle choices can absolutely prevent breast cancer, some research does show that certain choices can lower the risk. Easy ways to reduce the risk of breast cancer include limiting alcohol intake, maintaining an appropriate weight, limiting fat in the diet and consistently engaging in physical activity. Limiting exposure to pesticides, ensuring appropriate antibiotic use and limiting long term hormone therapy may also help decrease the risk of developing breast cancer. However, no matter what steps are taken to prevent breast cancer, early detection still remains vital so breast self exams should be carried out routinely.
Detecting Breast Cancer
It is thought that up to 80% of breast cancer cases are detected by women themselves when they notice that there is a lump in the breast that is new and unusual. This means that breast self exams, in which a woman observes and touches her own breasts in order to determine if there are any changes, are a key tool in detecting breast cancer. If a lump is discovered then a clinical breast exam carried out by a medical professional is likely the next step. If it is needed, then a mammogram will likely take place. Mammograms are x-rays taken of the breast, generally from the top and side, which allow doctors to see inside the breast. When used together, mammogram's and external exams give individuals the best possible chance of catching breast cancer early and thus surviving.
Beating Breast Cancer
As early detection increases and treatment options continue to develop, the odds of beating breast cancer continue to rise. However, not matter what the diagnosis, beating breast cancer depends largely on a positive attitude. Deciding to live life to the fullest, educate others about the disease and fundraise to help find a cure are all ways in which those affected by breast cancer can fight back.
You might also like...