Surgical Breast Reduction Explained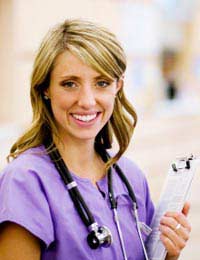 Breast reduction is a cosmetic surgery procedure that is also known as reduction mammoplasty. During this procedure, fat, glandular tissue and excess skin is removed from the breast in order to reduce breast size. Reduction mammoplasty is a common procedure, but like any surgery the risks, procedure, recovery and life afterwards should be discussed with a surgeon before women firmly decide to go through with the surgery.
Understanding the Risks of Reduction Mammoplasty
Reduction mammoplasty is a relatively safe cosmetic surgery procedure, but there are always risks involved with surgery. Excessive bleeding during or after surgery, infection, and problems with wound healing may all result soon after surgery. Fluid build up in the breast can also result from reduction mammoplasty. In the time after surgery, side-effects such as scar tissue discolouring or becoming lumpy, differences in skin and nipple sensation, nipple numbness, changes in nipple colour and even nerve damage can also become apparent. Women concerned about the risks of reduction mammoplasty should discuss these issues with their surgeons.
Undergoing Breast Reduction Surgery
Breast reduction surgery is a relatively straightforward cosmetic surgery procedure. This surgery is generally carried out under general anaesthesia, though it may take place in hospital or in a private clinic. A variety of factors will influence the surgical techniques used, including the patient's personal preferences, her breast composition, how much breast reduction is desired and how the surgeon feels about these issues. The first step of this surgery is to make an incision. This incision may be a circle around the areola, more of a key hole pattern extending vertically down from the areola or an inverted T pattern extending from the areola. Once the incision is made, the surgeon will remove fat, glandular tissue and excess skin. Some liposuction may be involved if the amount to be removed is large. After this removal the nipple will be repositioned and the areola resized as needed. Finally, the surgeon will close the incision with sutures (stitches). If the sutures are not dissolvable they will need to be removed about a week after surgery. Further information on the recovery period will be given after the surgery.
Recovering from Reduction Mammoplasty
How long it will take to recover from reduction mammoplasty will be different for each woman involved, but there can be some generalities made. Usually women will have their bandages removed within a few days and can resume a fairly typical lifestyle within a week or so. However, breasts will likely feel tender and sore for a few weeks so during this time women should avoid vigorous activities and/or exercise or sport. Again, further instructions on specific recovery requirements will be given by the surgeon and be specific to the woman involved, so these instructions should be followed above any other advice.
Life After Reduction Mammoplasty
After the swelling and pain has dissipated, life after reduction mammoplasty should continue as normal. Women who have undergone reduction mammoplasty may or may not be able to breastfeed, and should advise radiographers of their surgical history when attending mammograms. If pain develops in the breasts or a women notices anything unusual about the look or feel of her breasts, these developments should be reported to her doctor as soon as possible.
You might also like...